Monthly Newsletter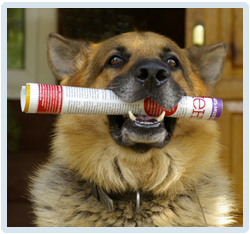 The veterinarians and staff at the Animal Hospital of West Lake Forest are pleased to provide you with an online newsletter. This fun and fact-filled newsletter is updated on a regular basis.
Included in the newsletter are articles pertaining to pet care, information on our animal hospital, as well as news on the latest trends and discoveries in veterinary medicine.
Please enjoy the newsletters!
Current Newsletter Topics
Support DNA Research at the Canine Health Information Center
The Animal Hospital of West Lake Forest supports research in animal science that helps us better understand and care for our four-legged family members. We know that while many pet owners want to help, more would participate if they knew how to get involved. The Canine Health Information Center, CHIC, utilizes DNA from registered, purebred dogs to gain information on a variety of canine diseases. Here is the BEST PART - owners can obtain and submit the required sample from home! Please call Jessica or Brenda at 847-234-2110 if you have further questions or visit the CHIC website at
www.caninehealthinfo.org
.