Help Your Pet Be Healthy with Preventive Care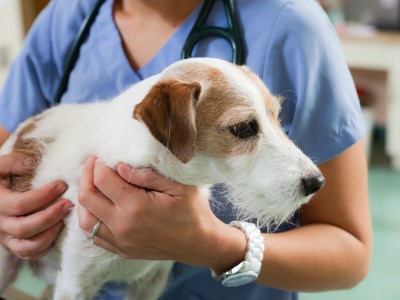 Please remember that regular wellness care not only saves money over the course of your pet's life, it also helps ensure his or her life will be long, happy and healthy. Some excellent reasons to maintain a regular preventative care schedule for your pet include:
• Wellness exams are not only about vaccines, but include a full examination of mouth, ears, eyes, skin, respiratory system, heart, lymph nodes, abdomen, joints and muscles, along with an evaluation of organ function, changes to your pet's weight, habits, activity level, and blood work—as well as a chance for us to answer any questions you might have.
• Routine exams help us develop a baseline for your pet, making it easier to assess any changes that take place from one visit to the next. Declines in health may not be as obvious to you because you see your pet every day, but with regularly updated records, we can recognize differences and take steps if needed.
• Early signs of illness can be detected before they become serious—signs that can only be identified by a veterinarian during a comprehensive exam.
• Dogs and cats can hide illnesses and pain, and in the absence of other obvious symptoms, could be struggling without your knowledge.
• Senior pets have evolving health issues as they age, and routine wellness exams will give you an opportunity to manage your pets aging and understand any lifestyle changes that may be needed.
• Dental issues in your dog or cat can affect his or her body more than you may imagine. Advanced stages of dental decay can cause heart, liver and kidney disease due to the bacteria entering the blood stream.
• Even indoor cats need preventive care. Problems ranging from ear infections to cancer can still occur and need early detection only regular examinations can provide. An indoor cat can still come in contact with a rabid bat or a mosquito carrying heartworm.
• There are physical and emotional costs associated with illness, not just for your pet, but for you and your family. Illness can be time-consuming, messy, worrisome and stressful—all of which impact your household and the way your pet interacts with family members. A stressful car ride and wellness exam once or twice a year pales in comparison.