Diagnostic Services
On-Site Laboratory
Your pet cannot tell us what is wrong, and sometimes, a physical examination does not provide a full diagnostic picture. In these cases, blood tests and other laboratory tests are used to diagnose your pet's condition and develop a treatment plan. The Animal Hospital of West Lake Forest's advanced on-site laboratory is equipped with the latest laboratory testing equipment. We are capable of processing many different laboratory values within minutes, including in-house blood chemistry tests, complete blood counts, urinalysis, cytology and more. With fast and accurate results, your pet's treatment can often be initiated within minutes.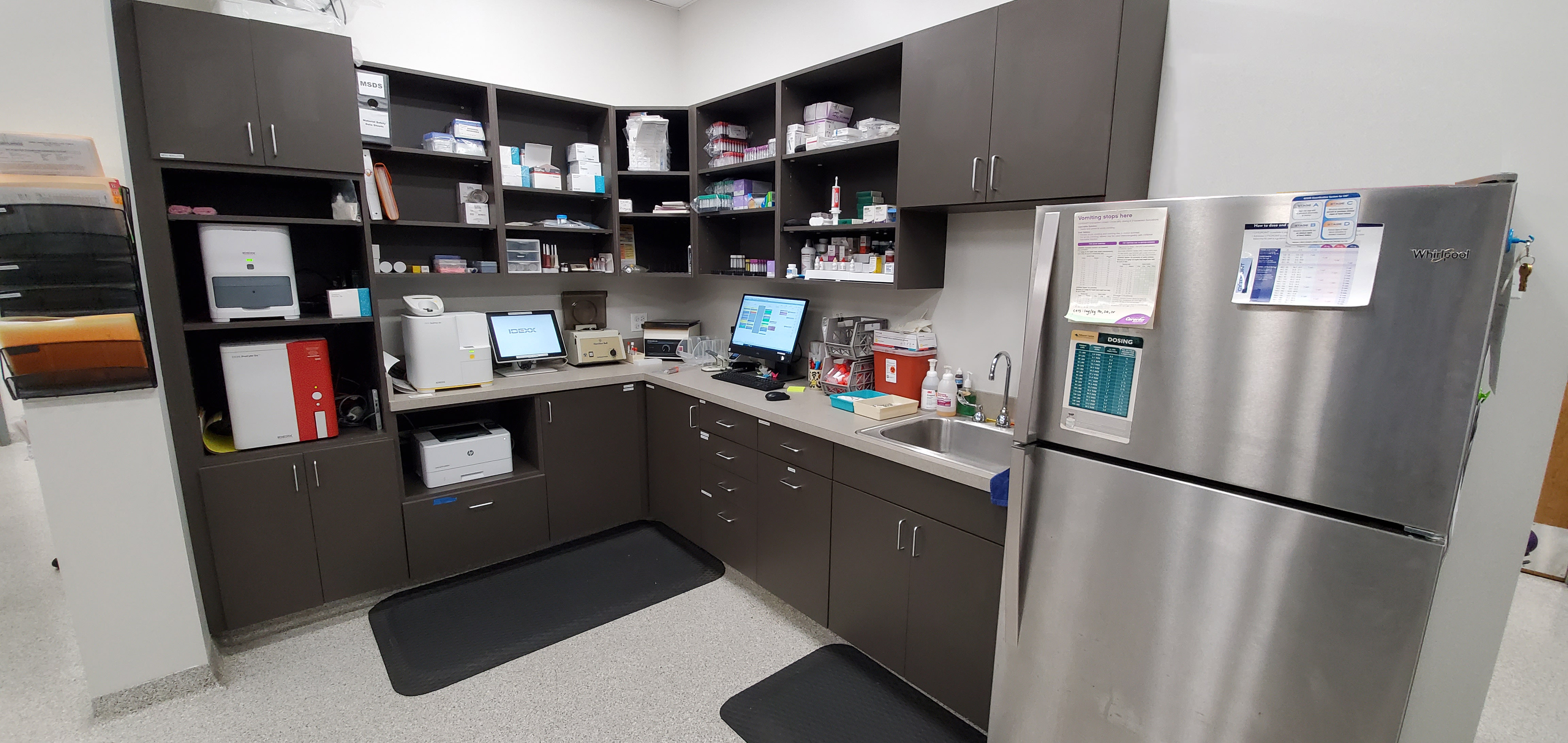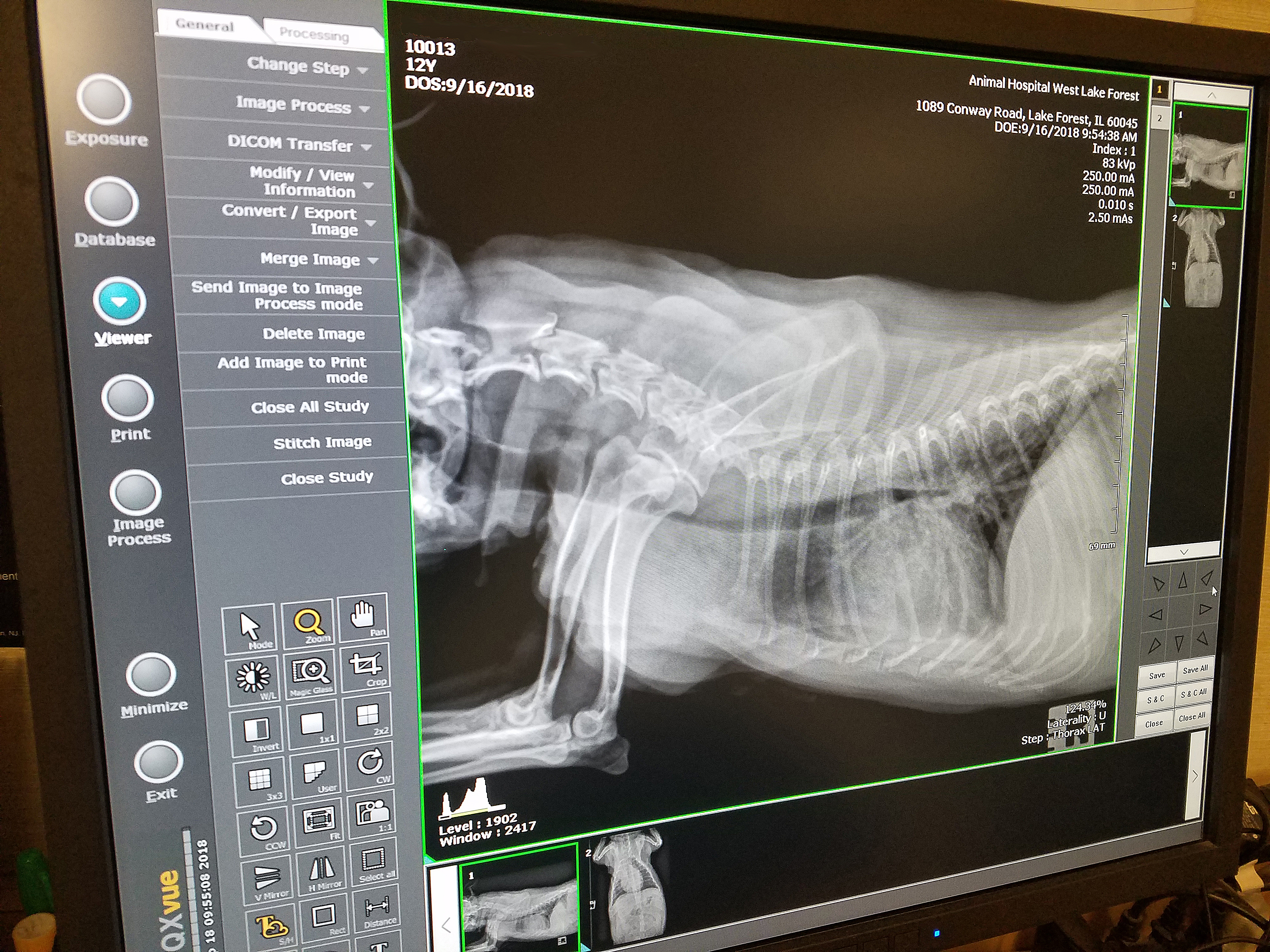 Radiographs (x-rays) are extremely useful for diagnosing injuries and medical problems in your pet. X-rays help our veterinarians evaluate muscular-skeletal, cardiovascular, gastrointestinal, reproductive and urinary systems. The Animal Hospital of West Lake Forest utilizes modern, digital x-ray technology as well as digital dental x-rays providing superior images within seconds.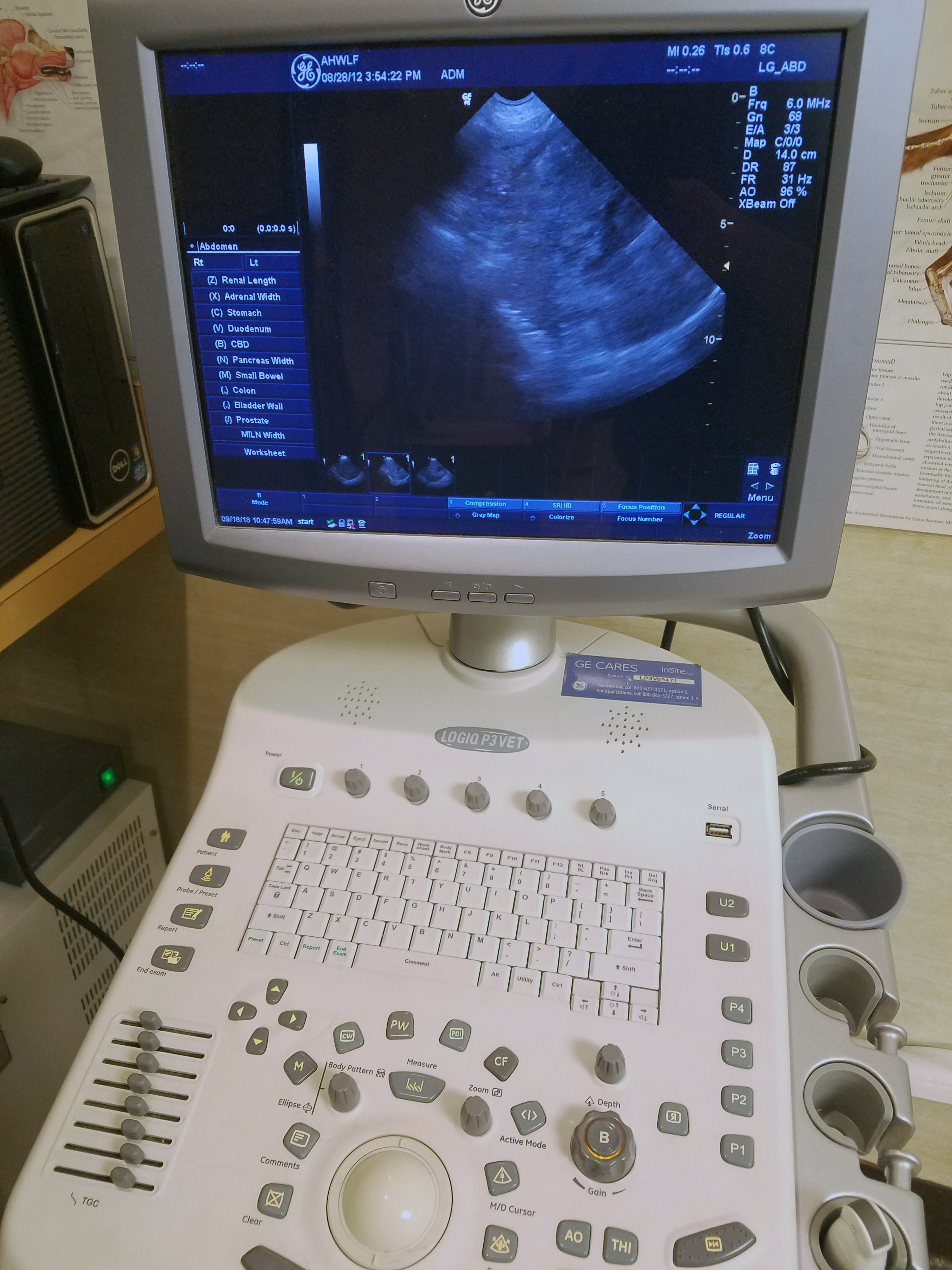 Ultrasound imaging is an important veterinary diagnostic tool. It allows us to get a good look at your pet's internal organs without surgery or sedation. It's invaluable for making treatment decisions for various types of conditions. In most cases, the procedure is relatively brief and your pet is able to go home the very same day. Most importantly, though, an ultrasound will help us make an accurate diagnosis of your pet's health and allows us to provide you with effective treatment recommendations.